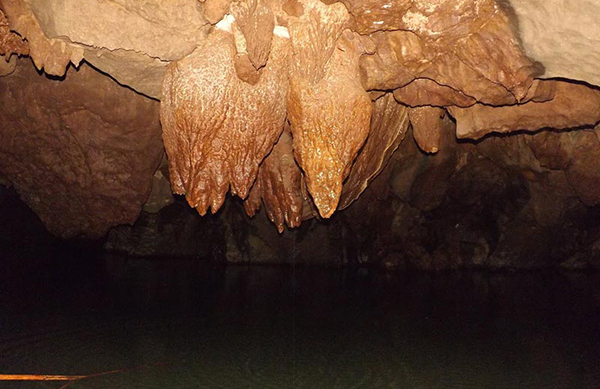 UNIQUE TRUNG CUU FESTIVAL IN VUNG TAU CITY
Traveling to Vung Tau in September of lunar calendar, you will be participating in Trung Cuu festival. This festival is held every year, praying for peace, health and happiness for the local people. This is an unobtrusive Vung Tau festival that is very respectful and solemn, demonstrating the culture of Mr. Tran, a very special religion in Vung Tau.
The birth of a unique Vung Tau festival
People in Vung Tau city passed down the origin of Trung Cuu festival from generation to generation - Vung Tau festival commemorates Mr. Tran. The story tells that in the past, Long Son commune had Mr. Le Van Muu, who participated in the uprising against the French colonialism. However, the uprising failed, Mr. Le Van Muu took his family to hide in the east of Nua mountain, founded Ba Trao hamlet (now Long Son commune).

Monuments of the Big House - unique architectural works of the Tran religion (Collected photo)
Here, he built the Great House, a place to worship Buddha, in the Tien period, to worship the Holy. In particular, he has created houses for temporary residents. So a little while later, Long Son becomes a place with a large number of people coming to settle down and becoming more and more bustling and crowded.
When he was born, Mr. Le Van Muu used to be naked, bun, walk barefoot and work all day, so people often call him Tran. When he died, people in this Vung Tau tourist destination formed a folk belief called Mr. Tran or Mr. Nha Lon.
Every year, on the 9th day of the 9th lunar month, the people of Long Son and the followers of Mr. Tran gather to the Lon House to celebrate peace and commemorate the merit of establishing the people of Mr. Tran's hamlet. Because it is held on the 9th of September, the festival is called Trung Cuu.

Trung Cuu Festival is held by Long Son people on 9/9 of lunar year every year (Photo collection)
Currently, tourists who have the opportunity to travel to Vung Tau right on the occasion of the Trung Cuu festival often take the time to participate in this unique festival and discover an ordinary folk beliefs and humanity. Visitors here can also explore the architectural complex of the Big House - a famous place to visit Vung Tau.
The Chongqing Festival is known as a festival of a folk belief that is always geared towards good. Participating in this Vung Tau festival, visitors will feel the respect and respect of each people.
Dao Tran is a belief towards goodness. Therefore, followers of the religion always direct themselves towards goodness and commemorate the merits of their predecessors when they opened the land and founded the village.
Starting many days before the Vung Tau festival, people came to the Great House to sweep, clean up all 6 surrounding streets to make a resting place for visitors. Guests from a distance to the Chongqing Festival will be provided with free accommodation.
Ancient rows of houses are decorated with square and long red tales. According to local people, the custom of writing lingo has originated hundreds of years ago, since Mr. Tran came to the Lon and then expanded the land of Long Son.
There is no singing and dancing, receiving spirit colors, Trung Cuu festival only has lines of people offering incense and praying respectfully. However, the very simplicity, the Vung Tau festival has attracted thousands of followers and visitors every year. The whole festival is just two days of salty and vegetarian celebrations.
On the 8th of 9 th lunar month, people at Vung Tau tourist site will celebrate the salty Tien Thuong ceremony. This is a ceremony to worship salty goods - products brought by people from many places to worship.
Coming to Trung Cuu, you will easily recognize where the guests are from the crossroads and who are followers of the Tran religion in the festival. Because people who follow Mr. Tran's religion are all dressed in black bra, hair in a bun, walking barefoot, imitating the simple style of Mr. Tran when he was born.
On 9/9, to conduct the Right anniversary of fasting, that is only vegetarian offerings. Tourists and religious people from Vung Tau, Binh Duong, Dong Nai, Tien Giang, Ben Tre ... come together to offer incense, pray for peace and sincerely commemorate the merit of Mr. Tran.
Traveling to Vung Tau on the occasion of the September lunar month, do not miss this interesting Vung Tau festival. Coming to Trung Cuu festival, you will be immersed in the unique architectural space of the Big House and together with guests from all directions, you will understand an ordinary but profound folk belief.